QuickBooks
Accounting insights for your small business, giving you the power to run your business, making you awesome.
With QuickBooks and Acumen you don't need to worry about the financial part of your business, leaving you time to do the things that matter to you. QuickBooks allows us to work together with you in real-time, whether you're based in Aberdeen, Aberdeenshire, across Scotland or further afield in the UK.

Are you running a small business? Own it with QuickBooks.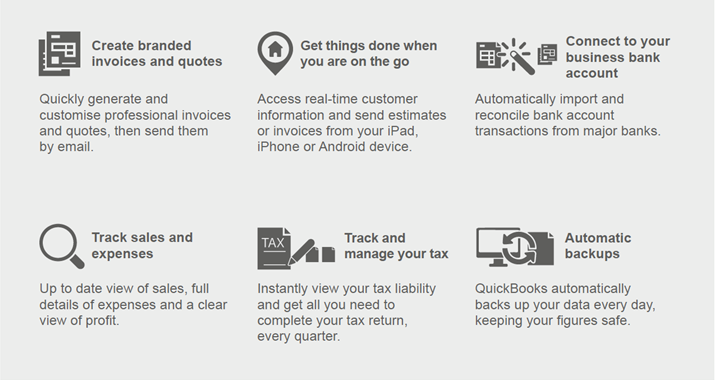 Get Instant Insight Into Your Business With QuickBooks
See how your business is doing with the dashboard showing profit and loss, expenses and bank balances, and run reports for a more detailed insight. Your accounts done, leaving you feeling awesome!
Where it adds value to you, is you know exactly how you're doing on a day to day basis; income and expenses are presented in a colourful dashboard so you know if you're making a profit or a loss; What cash has come in or not; The top people who owe you money and who you owe money to.
You can link your bank account to the system so that all the transactions in your bank seamlessly transfer into your software, which then matches it against invoices. So you don't even have to reconcile your own bank!
Take a look around: Navigating QuickBooks
Want to know more? We don't blame you. Get in touch and we'll be happy to talk you through more on Quickbooks cloud software.