Making Tax Digital: An Update
While UK businesses are just getting over the upheaval from the Automatic Enrolment regime, now we have another one to deal with:
They call it "Making Tax Digital".
Of course, with the early general election resulting in MTD being removed from the Finance Bill 2017, the summer budget not giving us clear details of the status, we were awaiting further announcements – Now, here it is:
The requirements for digital quarterly reporting has been stripped back to cover VAT only in the revised roadmap.
Those businesses with a turnover above the VAT threshold (£85,000) will have to start filing with MTD from April 2019.
Small businesses will be able to file digitally other taxes on a voluntary basis.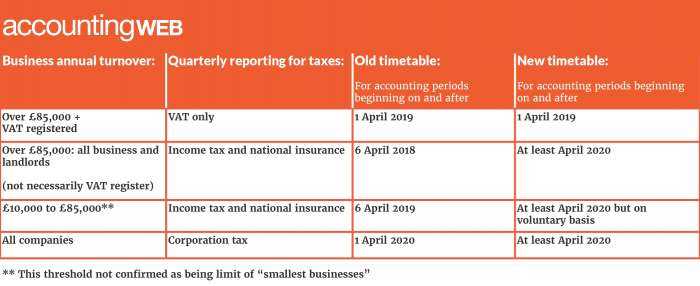 That's a very quick overview. If you want more detail HM Revenue & Customs has published its consultation document. Take a look through the government website for more information.

So what does this mean for you?
Very simply it means you will probably need to move your financial accounting system onto a cloud accounting system. Where MTD is concerned, for us, it's a matter of "When" you do this.
If you're not sure what a cloud accounting system is think of it as the difference between traditional banking and online banking.
When online banking first came in there was resistance and worry over security. Now most people use online banking. It makes our lives easier. We can transfer money quicker than writing out cheques and posting them. We can check our bank balance whenever we need to. We can move money between accounts instantly.
A cloud accounting system has many advantages over more traditional accounting systems.
Find out about the benefits of cloud accounting
Our firm specialises in cloud accounting systems and advice.
Call us on 01224 573904 for advice and options on "Making Tax Digital" and cloud accounting for you and your business.